Pre-press equipment for Screen Printing
UV exposure unit, vertical flat screen cleaning tank and drying oven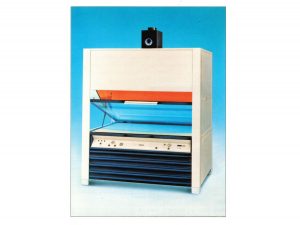 Uv exposure unit with halogen light for the engraving of silkscreen screens, with vacuum press. Compact groups that integrate screen drying oven with the Uv exposure unit system, different sizes to fit the maximum frame size.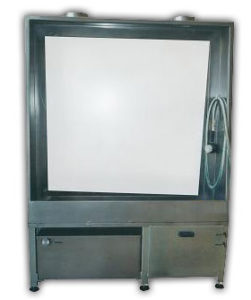 Vertical flat screen cleaning tank
Vertical flat screen cleaning tank, made of stainless steel, with backlight for easy inspection of the emulsion. Suitable for degreasing the mesh and the final recovery of the screen.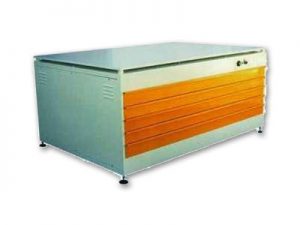 Drawer dryer for drying the screen in the mesh preparation stages.
Other Screen Printing equipment
Squeegee, emulsifiers, drying racks, screen recuperators, semi-automatic printing machinery.
For the clients of our equipment, we have Education and Training programs in the elaboration and processing of screen printing screens, with emulsion and capillary film. Selection of fabrics, quality control, problem solving, etc.